Welcome!
November 6, 2016 SVAS presents Ron Borelli Quintet. Please join us for a fantastic performance!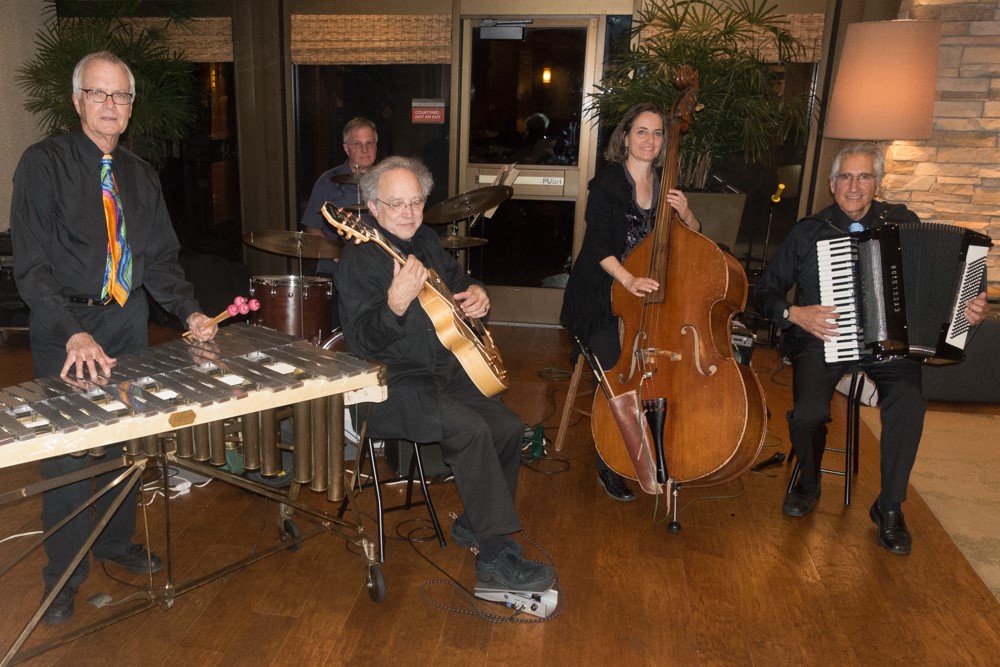 The Art Van Damme Tribute Band

Message from Ron Borelli (Leader)
In 1981, I had the opportunity to meet Art Van Damme, at the Cotati Accordion festival. Over the years I got acquainted with him at the Las Vegas International Accordion convention, which we both participated in for many years. Later I had the honor of performing a couple of Art's arrangements at his memorial service with his quintet of the time.


In 2015, Jon Erickson (vibraphonist) with Art Van Damme) and I put together a quintet to play in the style and sound of Art Van Damme. Transcribing the arrangements took some time; and now we have a book of Art's most famous arranged pieces i.e. Laura, Gone with the Wind, Diane.


We perform the first Thursday of each month at the Double Tree Hotel, 835 Airport Blvd., Burlingame, in their lounge which is open to the public. The hotel has great reasonably priced dinners plus you have an opportunity to hear our band as we continually add new pieces to the quintets repertoire.


Our Band consists of Ron Borelli - accordion, Jon Erickson - vibes, Tony Kaye - guitar, Carla Kaufman - strings bass, and Bob Blankenship - drums. It's our goal to master tightly arranged quintet in the Van Damme sound, and to further develop our own individual improvisatory style.

Please join us at SVAS in November!
---
Silicon Valley Accordion Society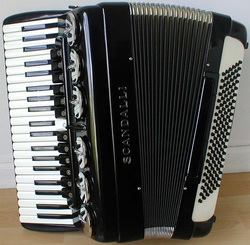 Silicon Valley Accordion Society meetings are held the first Sunday of each month at

Harry's Hofbrau
390 Saratoga Avenue
San Jose, CA 95129
at the corner of Kiely Blvd.
Click this link to see a map:
Map to Harry's Hofbrau
Doors open at 1:00PM, the program begins at 1:45. The door fee is $5, under 16 - no charge.
We invite you to visit one of our meetings and listen to wonderful performances by our guests. Our members are more than happy to answer any questions you may have about SVAS and how you can join.
We value your feedback; send us your comments and suggestions. By building an effective web site, we hope to get our message out to a larger audience of people interested in the accordion.
Happy squeezing!
Pam Kawashima
Webmaster of SVAS
email: pamk@svasociety.org
---